The CamperVanTastic crew includes our highly skilled Adventure Consultants and touring professionals who have extensive experience of campervanning and touring across Europe and the UK, you name it we've done it from City Breaks and half term dashes to Spain to sub zero ski trips and sweltering Island hoping in Greece. Read on below to find out how we got started or call us to talk through your adventure.

The CamperVanTastic team consits of;
Steve, founder and Managing Director (AKA The Campervan Guru!)
Kate, Director
Heather, Customer Services Manager
Our call centre team of Adventure Consultants
And not forgetting our junior members, Zach, Louis and Max!
Our Story



CamperVantastic began in 2006 and was the inspiration of Steve and Kate Lumley. Both experienced and seasoned travellers they have backpacked, camped, and travelled extensively across Europe, India, Africa and have also trekked in the mountains of Nepal and across the wilderness and glaciers of Alaska! It was following their amazing adventure in 2007, with their two small children, that they rediscovered their love of Europe and Campervanning, not to mention their relationship with their first VW Califorina campervan! To read the Volks World Camper Bus magazine feature, Family Way, click here To read the full travel blog, click here

Together with the assistance of their "Vantastic" crew they bring you a wealth of practical experience and an alternative way to travel, where you take control of when and where to go in the comfort of a well equipped campervan.

"The journey, not the arrival matters" TS Eliot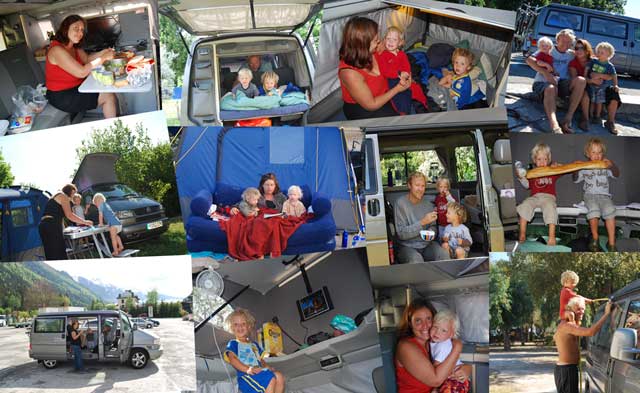 © copyright 2007 - 2014
Campervantastic® is the registered trade mark of CamperVantastic Ltd